Meet Our Expert Mental Performance Coach
at Transcend Performance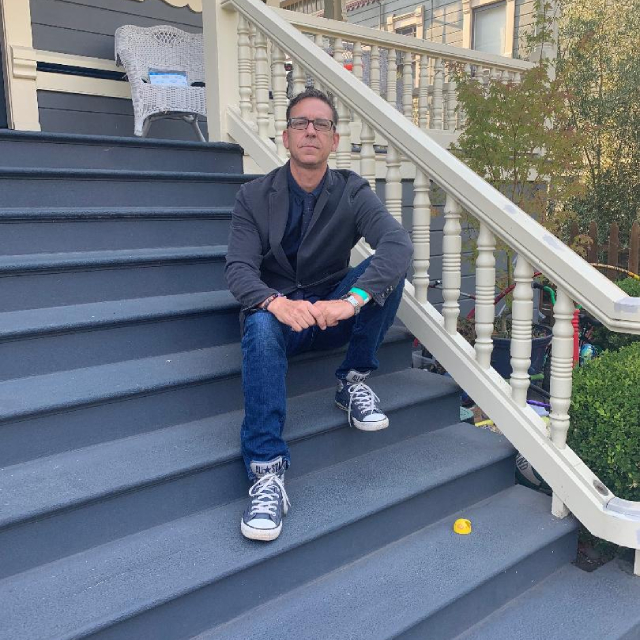 Dr. Michael Elliott Gerson has worked with a diverse range of performance populations in the field of sport, military, health, clinical, and optimal performance psychology. Dr. Gerson is a full-time core faculty member and assistant professor at the John F. Kennedy School of Sport Psychology at National University where he teaches graduate-level sport psychology, counseling, and mindful performance courses. In the five years that Michael has been employed at JFK, he has taught over fourteen different courses. He also developed the team building and leadership curriculums and the intro and advanced mindful performance courses. More importantly and endearing, Dr. Gerson was introduced as "the beloved professor" in a speech to the entire student body delivered by the Department Chair of the Sport Psychology graduate program.
In addition to working in academia, Dr. Gerson is the Director of Mental Skills for Mission 6 Zero, a tribe of performance experts and outliers that merge Special Operations Forces (SOF) veterans with behavioral science practitioners and researchers. This elite-performance company takes proven U.S. Special Forces strategies and blends them with human performance sciences to teach mental and emotional skill-building tactics. Recently, Michael co-authored a best-selling book with other Mission 6 Zero members titled, Deliberate Discomfort: How U.S. Special Operations Forces Overcome Fear and Dare to Win by Getting Comfortable Being Uncomfortable. Michael is also the founder of Transcend Performance, a high-performance consulting business focused on helping people, teams, and organizations improve their present focus, productivity, people skills, performance, and overall health and well-being.
From 2014 to 2017, Dr. Gerson served as the Mental Skills Director for the Seattle Mariners. In this position, he provided individual, small group, team, departmental, and organizational mental skills education, training, and application for performance excellence.
In the years between 2006 and 2014, Dr. Gerson worked for the United States Army where he designed and executed performance enhancement programs with some of the nation's most elite warfighters such as the Green Berets. The primary focus of these programs was to train the mental skills necessary to elevate and sustain peak performance in rugged and high-risk environments. His responsibilities included providing mastery and group performance coaching and comprehensive strength-building strategies in the pursuit of personal and professional excellence. Michael has trained thousands of soldiers from various professional specialties including Special Forces Operators, Snipers, Military Police, Combative Instructors, Drill Sergeants, Wounded Warriors, and many more.
Dr. Gerson earned his doctoral degree in Clinical and Sport Psychology from Argosy University and holds a master's degree in Health from Saint Mary's College. Michael played a variety of sports and earned a full scholarship to play college baseball at an NAIA Division school in Nebraska. He was an All-American shortstop in college, played overseas, and coached baseball at almost every level including the Slovakian National Team.
For decades now, Dr. Gerson has been engaged in training his mind, heart, and spirit through daily meditation practices—averaging around 500-750 hours per year. As such, he has created various mindfulness courses and training programs for numerous colleges, professional sports teams, military organizations, and a variety of other businesses. Recently, Dr. Gerson earned a certificate of completion from both the Mindful Sport and Performance Enhancement Instructor Training Course and George Mumford's Mindful Athlete Course.
Athletes are constantly bombarded with internal and external distractions, such as the media and social media, unrealistic expectations, worry, doubt, and the always-looming pressure to succeed.
The quest to climb the competitive ladder, increase performance effectiveness, and master one's craft can generate mental and emotional challenges that can lead to performance stagnation and/or decline.
To manage performance obstacles, consistently be at or near one's best, and balance sport with personal endeavors, you need to have a warrior mindset. This is what we teach at Transcend Performance.